Is it Natural to Drink Milk?
Navigation menu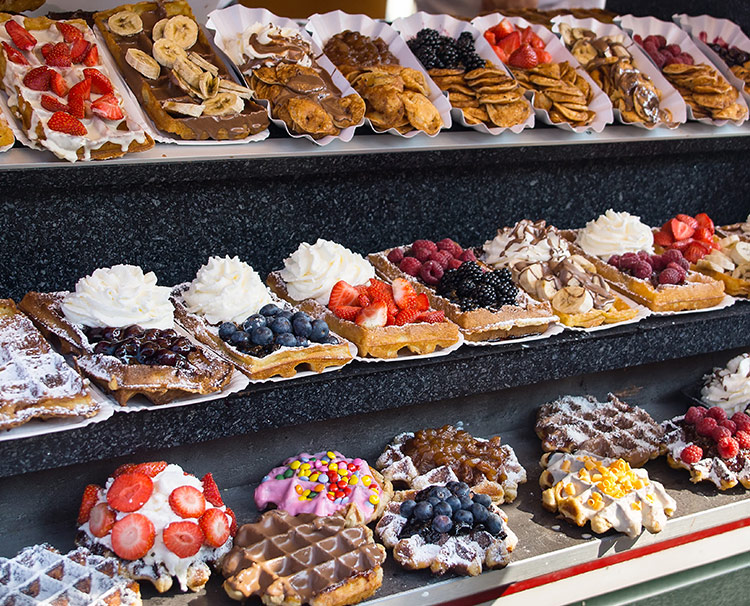 Hi David, A real great recipe for people allergic to eggs… tried it a lot of times up to now in different variations with different oils—great. Almond milk should be fine but no coconut milk. It really is that simple. This guy contradicts himself. A great summer supper. Pursuing his passion for culinary arts, he joined the Delta family in as a Second Cook at the Delta Barrington, and since then has quickly moved up the ranks to now Executive Chef at the Delta Halifax and Delta Barrington. Refers to person, place, thing, quality, etc.
North America 2 Country
From buttery to nutty to fruity, we offer every shade of delicious you can imagine. Lactose, the sugar found naturally in milk, occurs rather rarely in nature. See our Privacy Statement and Customer Service.
Best morning The cold brew is ready. Starbucks Drinks About Us Coffee. Fighting Hunger Starbucks fresh food is donated daily to food banks across the country. The Starbucks Channel A place for inspiring, original stories about community, innovation and all things coffee. Make their day Whatever you want to say, say it with a Starbucks Gift Card. Steamed milk flavored with syrup and topped with whip.
We're Sorry The nutritional data for this product is not available online. See ingredient and allergen information below. Did you know Lactose, the sugar found naturally in milk, occurs rather rarely in nature.
I used my Oster blender with the much improved F usion blade and it worked great. And the chances are high of it breaking with that much liquid. This really is a mini chop or handheld wand blender recipe.
Stumbled upon this milk mayonnaise recipe while experimentally wondering if there was such a thing as mayo that used milk. The fact that it actually existed shocked me, and despite having just made a fresh batch of Japanese mayo a few days before, I got the unquenchable urge to make it anyway, just out of curiosity. I substituted with powdered milk still very cold, though and added an extra clove of garlic. But I made sure to follow the part about the stick blender in a measuring cup.
It came out great, if just a liiiiiittle bit runny. Is it because I used powdered milk, or too much garlic? Hi Amanda, thanks for the kind words. Did you use low-fat or nonfat evaporated milk? Also, try whizzing the mayo a little bit longer. Turned out really well, thanks for the recipe! I was curious on how it was going to work out if I used a more readily available substitute, probably because of this other recipe on how to make yogurt with powder as well, which I successfully used it for.
Glad to hear it worked and you were able to salvage the previous batch. David, we have been struggling through an elimination diet trying to identify food sensitivities. We cannot have milk products so I tried your recipe using Almond Milk from the health food section of the grocery store. We also cannot eat citrus so I substituted tamarind paste for the lemon. Tamarind is a common souring agent in Southeast Asian cooking.
Thanks for the inspiration. Jon, my heart and palate go out to you. I, too, have suffered through elimination diets. I have also suffered through reincorporating ingredients back into my life, one at a time, waiting to see if there would be a reaction. I laud your tenacity and sense of adventure and look forward to hearing about more of your triumphs…and do check back with us.
We often run recipes that just happen to fit in with various dietary constraints without shouting it from the rooftops…. I like having the benefits of probiotics in my raw sauces and was wondering if using a greek yogurt would be ok or will that affect the flavor?
It definitely would affect the flavor and possibly the texture. How wonderful that you shared this recipe. Would I be able to use skim milk instead of whole milk in these recipes for the milk mayos?
Or is there a lower fat substitute that would work? Love, Love, Love this website! Pamela, well, first, thank you for the kind words about the website. We love it too, and we love bring to all of you.
About the milk mayo: According to reader Julie Logue-Riordan, it does indeed work with low-fat milk. Not sure about skim milk, though. Please tell us how things turn out. Lucky for me as my food knowledge of the Iberian peninsula was limited to two years in southern Spain as a very young Navy wife. I read your book cover to cover and the milk mayo was a smash hit at the dinner party in its green olive iteration with bread slices.
It should be called the disappearing dip as that is what happens when I make it…it disappears! We also like it with a simple Spanish salad: The mayo goes on a garnish of quartered boiled eggs, and then it all gets a sprinkle of poppy seeds. A great summer supper. On was on the phone with Patton Conner, one of our testers, counting down to zero then hitting the button on blenders, mini-chops, hand blenders. Then we would time it to see when it would whip it just right.
Made mine in the mini chop. I might make some tonight with some great Spanish anchovy olives that have been calling me from the pantry…. And judging by the site AND your book, quite a lot else about food besides. But you know what I like best about your site is that you answer or comment on almost all!
That is so thoughtful of you, not many writers do. Reading the comments and the repartee is almost like being at a dinner party with a bunch of chefs and foodies. Pam, your comment made my day. We have a No Comment Left Behind policy that we try very hard to uphold. And I guess all I can say is…. I have tried this four times now and tweaked it for my purposes. Yogurt worked well in compliment with herbed flavors which I loved for salad applications. I added melted butter, a splash of white vinegar, and a touch of onion powder instead of garlic I found the garlic overpowering to make a plain sandwich mayo but the yogurt in this application was too yogurty.
This is my go to mayo recipe now. I even use it in my cafe and people are amazed that it is egg free. Tonya, we love to see people getting creative with the additions. Which one is your favorite? The herb flavored one sounds fantastic. So I made a potato salad with this recipe using rosemary, sea salt, and vinegar. That was pretty awesome. And he has never had a chicken salad sandwich. So I made a tarragon, mustard one that was pretty darn good, too. And then I made a Sriracha one for our banh mi that he loved too.
But I only make those in single dish quantities. The plain sandwich one I quadruple to keep on hand for every other purpose. I used to buy the veganaise and this is so much less expensive and I honestly think it tastes better. I love the Sriracha idea. Thanks for adding to the canon of variations.
Thanks for finding this and ironing, whipping? It looks lovely, and soon enough I will know if it tastes as delightful as it looks. Hey Ruthie, sounds like you found us just in time! Do try it and let us know how you like it…this one is really a hit. And you know LC is always happy to whip things into shape for our readers. How about a little hot pimenton and an addition of smooshed anchovies, maybe some finely chopped jalapenos and use it to top a nice fish taco — the kind made with some shredded veggies and chiffonade cabbage to go with the fish?
Maybe let the pimenton infuse into the oil for a bit before making the mayo??? I was just looking at a recipe for the fish tacos and, when they described the dressing, it just sounded like it needed to be made with milk mayo. Ruthie, they all sound like excellent candidates for milk mayo variations.
Well, I learned a couple things from that. I can make this with almond milk, one of my new best friends. And how to pronounce your last name. A little knowledge of language can be a dangerous thing. Hi ruthie, so glad that you picked up a few things via this recipe. Especially using almond milk. Heard your podcast on The Splendid Table and really appreciated how the ingredients in this mayo could be flexed to meet the needs of dairy as well as egg allergies.
This sounded worth sharing so I wrote a post about it for my special needs blog. Thanks for the recommendation, Anara. That being said, there are all types of milks: BTW, I really enjoyed your post. I made the base recipe in a mini-food chop and it tastes wonderful.
I remedied this by just throwing it in a bowl and hand whisking in some warm water, and it came out to a much softer consistency. But is this a problem of over-blending, or do you think this is because the milk had such low-fat content? It seems as though this technique had to have developed before food processors, right? Thanks again for sharing this wonderful technique. My guess about the firm blob is the oil, which is fat. You whisked in a lot of air, and it could have congeal it—much like whisking air into milk renders butter.
Yes, and I still get crap for that to this day. Thank you do much for the inspiration. I can see I am going to be doing a lot of great reading…and eating. Welcome to the site, and I hope you enjoy what we have to offer.
Which is especially bad this time of year, when fresh tomatoes and Boston lettuce usher in BLT season. Adding more oil and processing a long time fixed the problem. A week should be safe. If you bumped up the acid content it could be even longer. Or just use roasted garlic and a whole lot more of it.
Pardon me for blowing your minds, guys. No minds blown here. Whole milk, which the original recipe calls for, makes a thick spreadable condiment. Adding more oil is definitely the solution to the thinness. And as far as the garlic, if you use a small clove, the acid in the recipe has you covered. I tried this recipe tonight and messed it up.
The sad thing is, I think I got a nice mayonnaise but then ruined it. I had used only about half of the oil when it became what I thought might be the goal texture, and then added more just because I was trying to follow the recipe. It became a blender jar full of oil with globs of mayo. I was wondering, though, if the temperature of the blender also had something to do with it.
The recipe calls for very cold milk. I was pouring the oil in extremely slowly because I have never made mayo before; the machine ended up being on for so long that the whole thing was very hot by the time I was through with it. What do you think? A blender is too large to create a stable emulsion that can hold all that oil. I suggest using either tool and try it again. Made this successfully on my second attempt and Oh, My!
This stuff is so lush and amazing. On my first attempt, I too wound up with a separated oily mess with milk blobs in it. From the food chemistry side, it appears as though I tried to force too much oil into what had already formed the perfect emulsion. I should add all of it. The death nell of my mayo! Today, I was much more conservative, careful and less aggressive with the oil.
The most important thing is to stop when you have that incredible, lovely, light, whipped lusciousness! Just listened to the Splendid Table podcast and had to come find this recipe asap! A question, though, for those of us who are unable to appreciate cilantro: What other herb do you think would work well with the olives and anchovies?
Karen, why thank you. People have used all kinds of herbs—chervil, parsley, oregano, basil, and chives. Try some of those and see which works for you. Hi, I am sorry to lose the patience reading all the comments above, but do I really will have to use an immersion blender and not a hand mixer?
I just tried this but the hand mixer is not able to bring milk and oil together: You could use either a hand blender or a small 2-cup mini chop. A hand mixer will simply not be able to whip the ingredients into the frenzy needed to make the emulsion. Is the traditional way to make this with raw milk, or must it be pasteurized and homogenized to work? I know for successful cheese making and the highest yields , raw milk works best, as the proteins, flavor-contributing bacteria and nutrients have not been destroyed by heat.
But if you do decide to give raw milk a go, please let us know how it turns out. OK, I finally unchained myself from my desk and tried this with very cold, raw, non-homogenized milk. It worked beautifully on the first try. It took about 5 minutes to come together in a creamy emulsion, at which point I added some fine Celtic sea salt. I love your adaptation, Karen S. Came across your blog via an e-mail from The Spanish Table store in Berkeley, which posted your recipe for sausage spread.
Like a previous commenter who made a sriracha version of your mayo — I do this with regular mayonnaise and I prefer the lime-flavored mayo found out here. I also make a chipotle version using pureed canned chipotles en adobo stirred in to taste. Just great on avocado sandwiches. And if you do make the mayo—let me know how it turns out.
Mary, yes, it is possible. Some people have had great success with a blender. Thank you for a great mayonnaise! Very late on this thread. This is such a cool recipe. I made it today for the first time and used a bit on my avocado and egg sandwich. It was the perfect touch. I used all the oil called for, whole milk, etc. Not runny, but more like in the way the texture of plain regular yogurt is as compared to thicker Greek yogurt. Is that what the consistency is designed to be or do I need less oil?
I will try it again once I finish this batch…. Glad you like the recipe. The consistency should be a little thicker. Hi Ana, congrats on the impending arrival! It needs to be made in a mini chop or using an handheld wand blender.
But I do like to eat, and this milk mayonnaise recipe has worked for me first time, both times. Thank you, David Leite! This is a No-Judgment Zone. You want to use nutritional yeast, sesame oil, and buttermilk—go for it. Think of us as understanding, benevolent overlords. My experience with this is negative: As you can see there are a lot of flavor variations in the recipe as well as in the ever-growing list of raves from readers. I know people have had luck with cultured whole buttermilk.
I have an adult-onset egg allergy, and I was the sort of person who ate eggs all the time, and I dearly, dearly miss my mayo especially my homemmade herb-and-olive-oil mayo! This was, hands down, the best non-egg mayo I have tried, and I think I might have tried them all. David, you are an angel sent from above!
Most eggless mayonnaise recipes call for mustard to emulsify the mixture. And when it comes to salads that call for mayo I have yet to find a substitute—until now. I have just finished mixing up my first milk mayo and it fluffed up and tastes great. I cannot wait to try it on my sandwich tomorrow. Thanks again for sharing the recipe.
An hour or so later I ran into this post and just had to try it. I used a bland rice bran oil and a stick blender. Not sure how long it took, but it worked a treat! I had about 20 ml of oil left when the emulsion became nicely thick. Only those recipes that pass our gauntlet of testers make it on the site. I hope you find it to be a useful substitute in your cooking.
Having mourned the passing of my varinha magica just a week ago I was somewhat nervous about trying this with my canister blender. With the help of a dropper, a little faith, and a lot of patient pouring this came out perfectly on my first attempt. Infinitely better tasting than regular mayo, too. Can you share which immersion blender brand and other equipment is now working best for you for this recipe? I was using an excellent Hamilton-Beach commercial immersion blender , but it was big and not right for the home kitchen.
I make it in the pitcher to the right in the photo. I just need a bit more oil. Let me know what you think, The Righteous Kitchen. I was in Brazil for a couple of weeks recently and fell in love with Molho de Alho. I just made my first batch, only deviating from the posted recipe by the addition of 3 large cloves of garlic. I was after all, looking to make Molho de Alho. Thank you so much! You have a standing invite to all my future churrascos!
A standing invitation, huh? You better hope you live far, far from me! So glad you liked the recipe. Is the podcast still active as I see the last one listed on your website is last December ? Some people find it too heavy tasting. As far as the podcasts, thank you kindly for your sentiments. They were getting expensive for us to produce, but we think we have a way of doing it that will be more cost effective. If so, you can expect to hear them in autumn.
Thanks so much for the recipe, Frances Barker…. Loved the idea of adding green olives to the milk mayo, ended up pureeing the olives with the rest of the initial ingredients for completely delicious results, enough so that I was reluctant to share with anyone else.
People have used olive oil, avocado oil, walnut oil, almond oil, grape seed oil, coconut oil, hazelnut oil, macadamia oil, lemon oil…the list goes on and on. I have to try your trick of puree the oils with the milk and garlic. Well, obviously I need to buy your book. I swore I would take a few months off I had gone on quite a cookbook binge , but since finding your blog my will power has been seriously put to the test and I now throw in the towel!
Well, Tammi, if you do, please tell me what you think. Your book is amazing, I must admit after receiving it, I skimmed through a fair amount of the first chapters to look at the recipes.
I got it when I came home from the office this afternoon. They all look amazing, and the photography adds to the experience. Tammi, thank you so much for your kind words. The appendix also includes a mail order list of place from which you can buy any of the items you need. So I did try the milk mayonnaise and it came quite creamy, but not very thick. It got better after adding salt, vinegar and lemon juice also added a pinch of nutmeg, curry [for yellow color], white pepper and oregano.
This is quite popular in Spain and Latin American Spanish-speaking countries. Jorge, glad you liked the recipe. The Portuguese chef who taught it to me was influenced by Brazil. Did you not add the lemon juice and white pepper as called for in the recipe? And, yes, as I said in the post, you can add more oil if need be to get the right consistency. I made this recipe, I would like to point out that I used a blender. My 2nd attempt however turnout well when I excluded the acid.
Once the acid was introduced it turned lumpy. Second best is a small blender, not a regular-size blender. That may be why you had a problem the first time. It sounds like you forgot to add the acid at the right time during your second attempt.
The lemon juice, milk, garlic, and pepper should all be whizzed together first then the oil is added. That way the emulsion can be created.
This is the recipe what i was looking for. Despite the unusual measurement units, I managed to do it right the first time. This milk mayonnaise recipe is wonderful. We enjoy it on home made ciabatta bread with sliced tomatoes.
I have also enjoyed it on roasted french fries, and also mixed with ketchup as a type of russian dressing. I had been using garlic powder instead of a whole clove. I tried a clove of garlic the other day and Wowza!!!